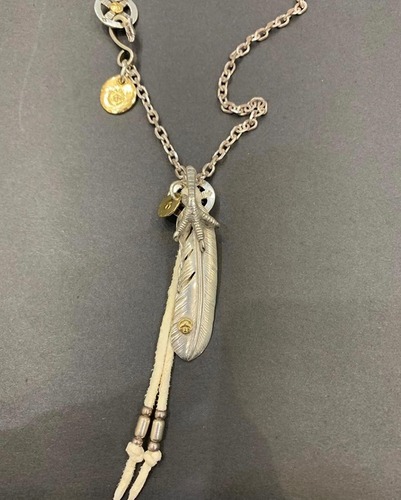 The second setup with us for @taiki_sato_official .
The Chain was picked for more simple taste since the first one was with Beads. 

The key:
1, Pipe Beads (S) are used in the end of Leather cords 
2, The K18 Gold Sun Metal is added between Wheel and the knot of Leather cords
Those two points mentioned above would make the necklace something different and new.
DELTAone為goro's在日本最可信的零售商