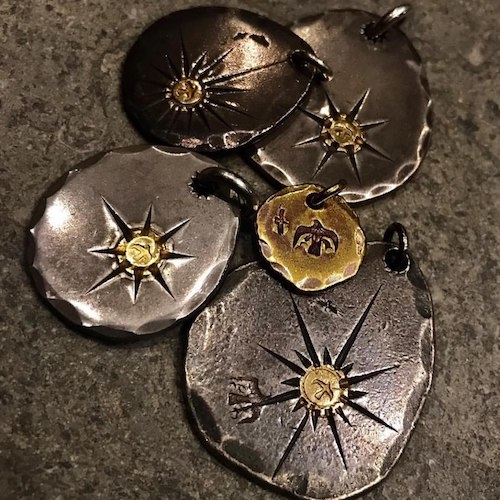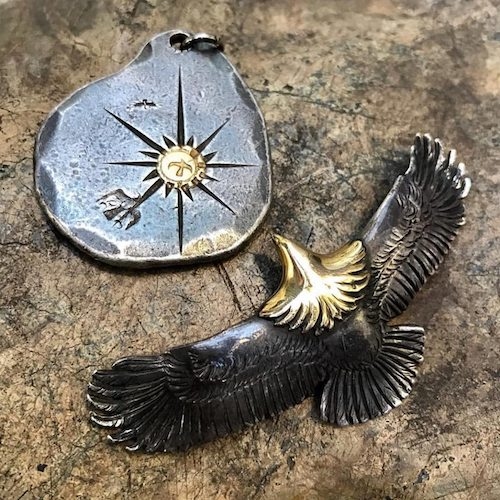 金屬的靈感來自鷹飛向太陽的理念。它們也像徵著"黃鷹",這是高橋吾郎先生Goro Takahasi的印第安名字。

金屬是以陰陽為基礎製作的。
銀意味著陰,黃金意味著陽。
這個哲學理念是由高橋先生所尊重的僧侶教授的。
正如您所看到的,金屬是與羽毛和鷹類似都是具有代表性的goro's產品之一。
它也是構建設計組合的必備品項。
Metals are inspired by the Eagle flying towards the sun.
They also symbolise the "Yellow Eagle" which is the Indian name for Goro Takahasi. 

Metals are crafted based on the Yin and Yang.
Silver means Yin (陰) and gold means Yang (陽).
This philosophy was taught by a monk who Goro respected.
As you can see, the Metals are one of the signature goro's items similarly to the Feathers and Eagles.
It is also an essential item in building your setup.
DELTAone為goro's在日本最可信的零售商