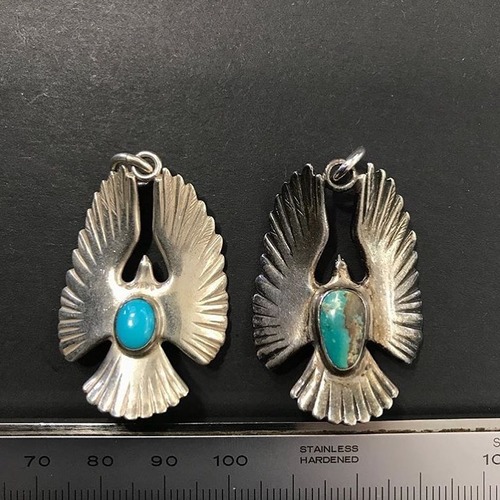 The one on the right is a Turquoise Eagle Pendant (Old Model).
As this picture shows you, this Eagle pendant (Right) is very similar to the model from the earlier days, where the mold and Turquoise was larger than the current model.
A very rare item, you cannot find in the market anymore.
Turquoise matches a summer occasion as we mentioned in our previous post.
We currently have a variety of turquoise items!
Search TQ or Turquoise from our online shop!
DELTAone Hong Kong is a trusted goro's Retailer from Japan.
AUTHENTICITY GUARANTEED.