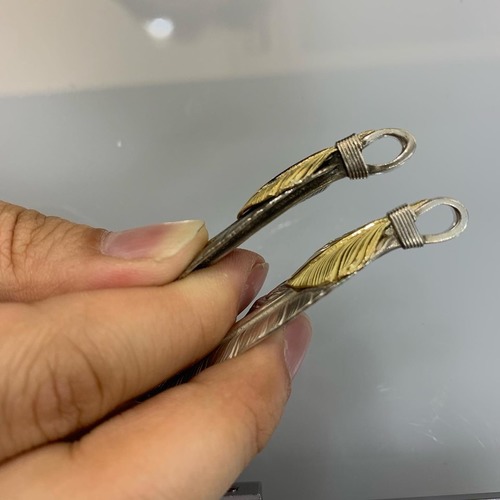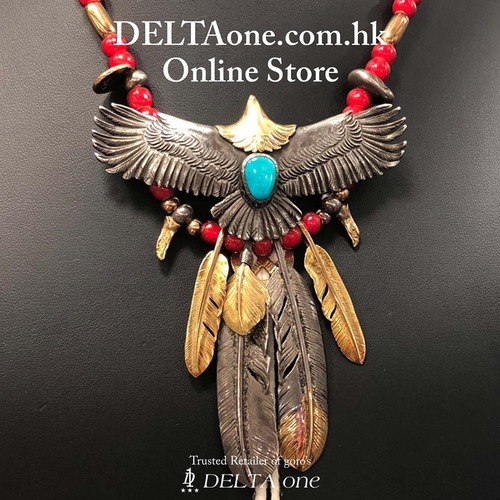 超大(XL)羽毛的吊孔因新設計和舊設計而異。 新設計款具有圓形形狀,而舊設計款具有尖頭形狀。
如您所知,新設計款的羽毛長度比舊設計款來的長一些
基本上舊設計款超大(XL)羽毛僅適用於細角鍊跟細圓鍊,其中有70%都是透過加寬孔洞來製作的,因此才得以使用大角鍊跟大圓鍊 (頁面上的成品不一定都有經此調整)
如果您希望使用皮繩來進行配置,我們會建議使用未經調整孔洞的舊設計款,這樣一來可以減少羽毛跟輪狀配件之間不必要的空隙
現在,您可以進入我們網站的商品頁選購您心所屬的款式囉!"
The pendand hole of the Extra Large (XL) Feather differs with New design and Old design. 

While the NEW mold has a rounded shape, the OLD mold has a pointed shape.
As you may have already realised, the length of the Feather with a NEW mold is longer than the Feather with an OLD mold. 
Basically the OLD Design, Extra Large (XL) Feather is only suitable for the Small Cornered and Small Round Chains.
However, approximately 70% of them has been customised by widening the hole, so that the Large Cornered and Large Round Chains could be inserted.
(It is indicated on the item page whether the pendant hold has been adjusted or not.) 
The OLD Design with non-adjusted pendant hole would be recommended if you decide to use the Leather Cord for your setup.
This is because it would be more secured without the unnecessary gap between the Feather and the Wheel. 
Now, you may take a look at the item page of our online store and choose your right one!
DELTAone Hong Kong is a trusted retailer of #goros products.