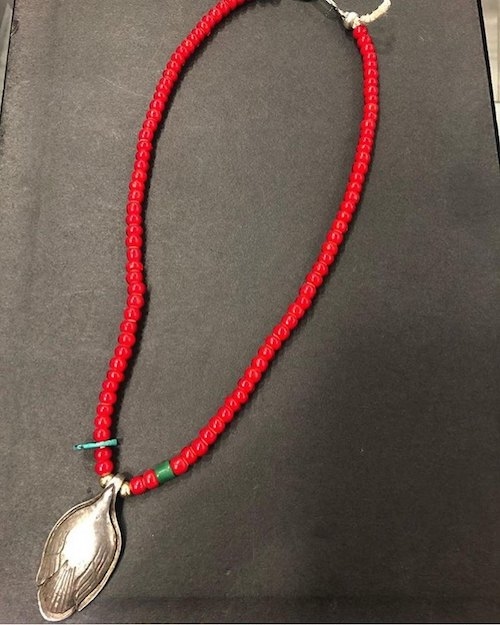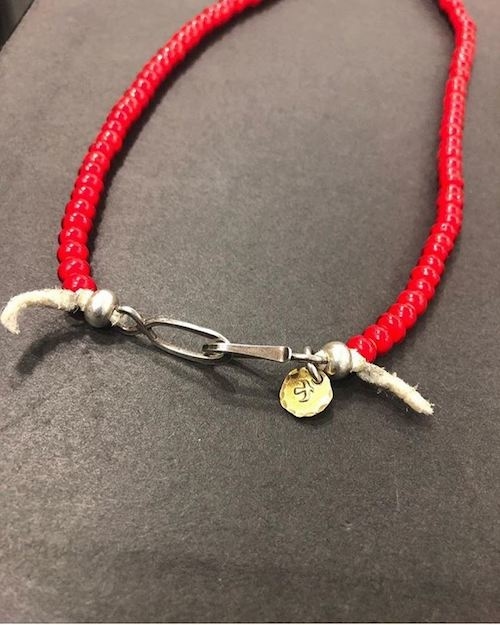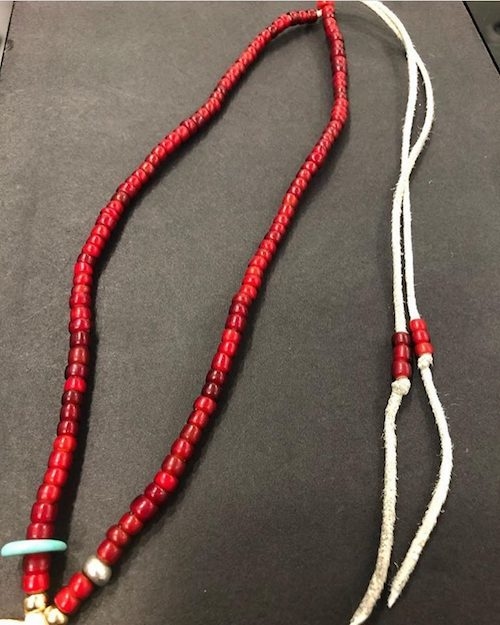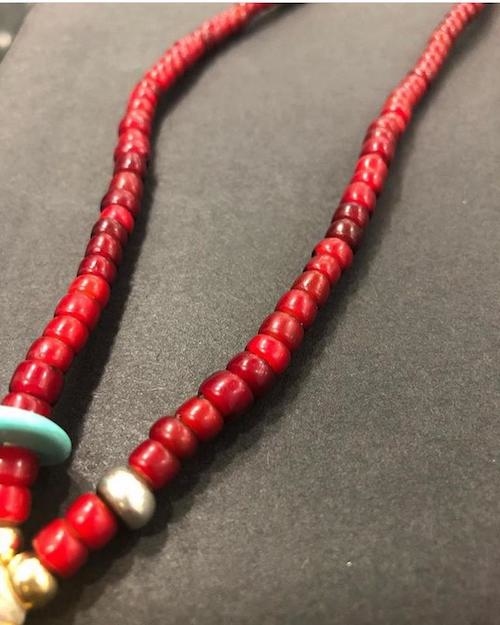 Today, we're going to talk about the Red Beads.
Red Beads and Deer Leather Cords were used for setting up necklaces with goro's around 1990s when their current model was made.
Red beads which are resold after 2010 became glass beads and not antique beads anymore.
These new glass beads are break resistance and could be mass-produced easily.
At DELTAone, we carry rare antique beads sold at goro's in 1992.
It's just for your reference, please look at the 2nd and 3rd picture.(This is a sample)
Can you see this the difference in how the red stands out?
It's size is slightly smaller than the current model.
Tose Red Beads that Goro Takahashi loved sold out immediately as it came out to the shelf.
It's very hard to find such a beautiful antique beads like this nowadays.
Though it's not from goro's, you could find them at the Bingo Brothers near by DELTAone in Harajuku too.
If you have the time, We would recommend you for a visit to learn more about these red beads.
The original goro's Red Beads are actually not produced at goro's.
So you can go find real antique beads to make your only one goro's setup!
This is one of the best part of customising goro's set up as a fan.
Don't you agree?