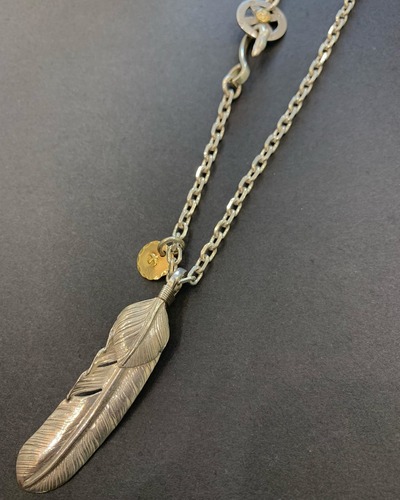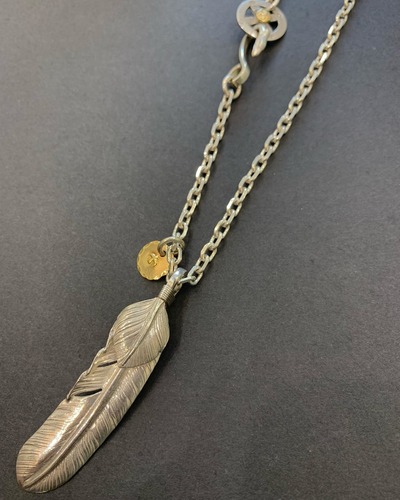 如何開始你的goro's組合

·細角項鍊:5300港幣
·上銀特大羽毛(右羽):7100港幣起

這是一個簡單組合的範例,您可以從這開始。

之後,您可以選擇繼續添加圓輪和K18太陽金屬吊墜,如第二張圖片中所示

·K18 銀輪:11600港幣起
·K18太陽金屬吊墜:16100港幣起

正如我們之前提到的,我們希望確保您的goro's始終保持簡潔完整。
這就是為什麼我們想會先跟您確認預算以及您希望如何製作項鍊
有無數的組合可用於設計!
讓我們一起開始!

How to build your goro's setup

・Small Cornered Chain: 5300HKD
・Silver Top Feather Right (XL): 7100HKD~

This is an example of a simple setup where you can start with. 
Afterwards, you can choose to add the Wheel and K18 Gold Sun Metal, like the one shown in the second image.

・Silver Wheel with K18 Gold: 11600HKD~
・K18 Gold Sun Metal: 16100HKD~

As we previously mentioned, we'd like to make sure that your goro's setup stays cool at every moment.
That is why we'd like to hear your opinion on your budget and how you would like to build your necklace.
There are countless patterns available for the setup! Let's start together!

DELTAone為goro's在日本最可信的零售商