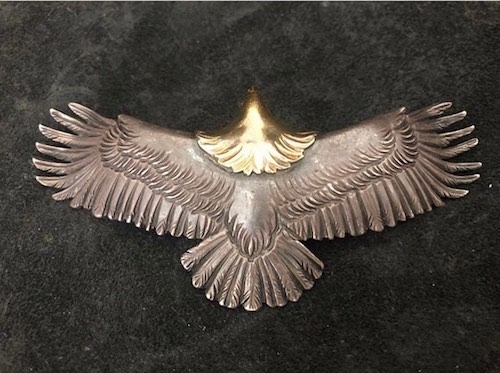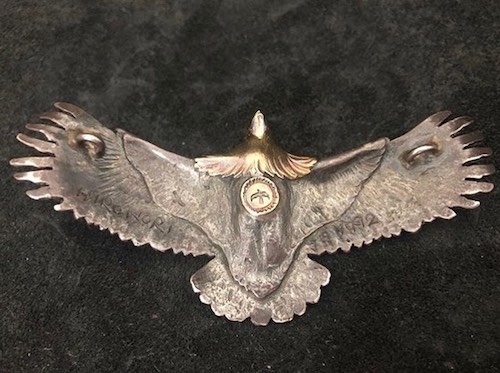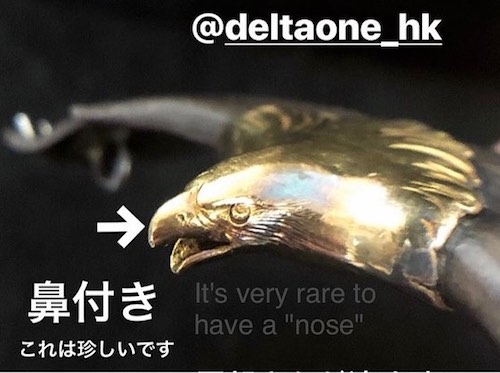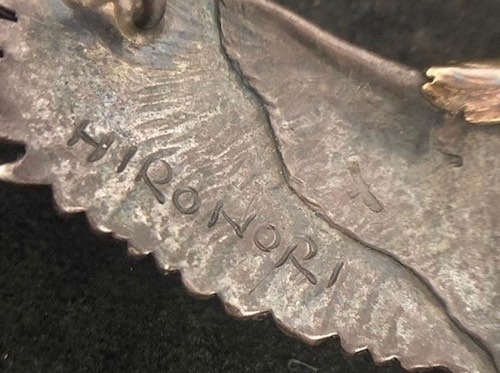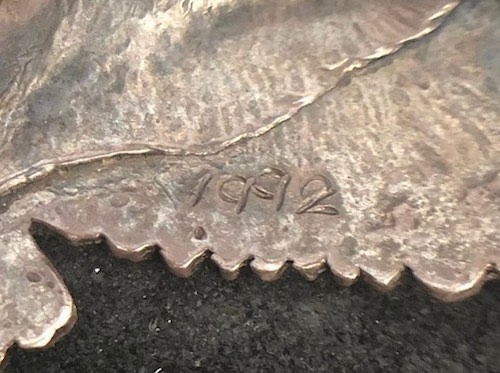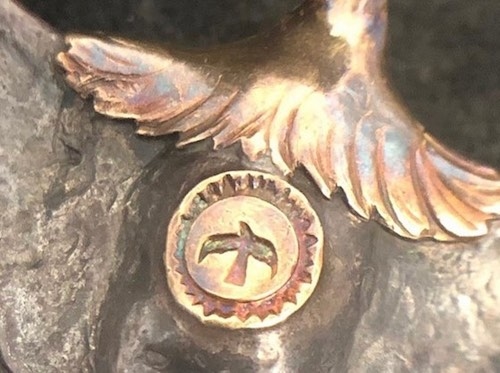 This is a special large Eagle from 1992 which is hand made by Goro Takahashi.
Why is it so special? Because, its nose and eyes are carved.
Especially, you can rarely see this carved nose on a Eagle.
Plus it also has name and year too.
It's been taken good care of and handled carefully.
When it's handed over to the owner from Goro, the owner was told "Offer a prayer to this Eagle first and please do not polish it".
This is literally a work of art made by Living National Treasure.
It's such a valuable piece in this world, we should say.