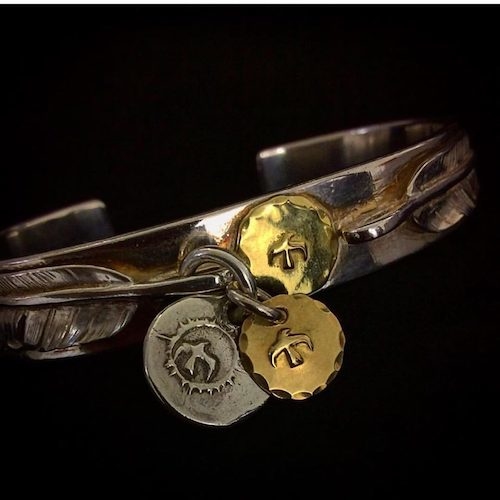 It is one of the essential items that gives you an additional charm. To be more
To move to the next level of expertise with goro's, you must design your setup with the Eagle Hook, Feather, and other primary items.
Takuya Kimura also uses one of the Sun Metals (Old design) for his setup. 

Please do remember that there are New design and Old design for the Sun Metal too.

New Design: with hammering
Old Design: without hammering

Both of them comes with a different style.
So, you can choose the one that matches your taste.
DELTAone為goro's在日本最可信的零售商