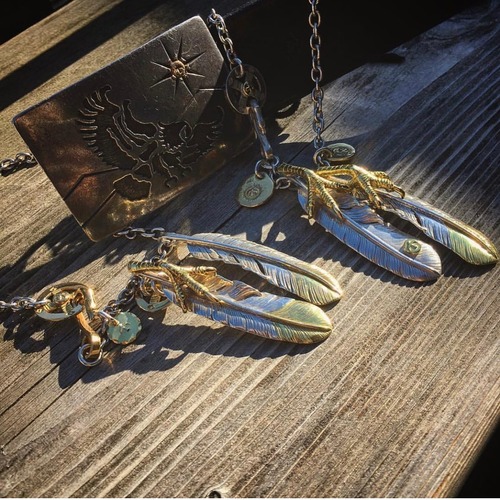 goro's於1965年在東京成立,作為皮革製品的專賣店。
直到1960年開始製作背包、小皮件和皮帶這一類goro's商品。
在60年代後期,他們開始製造金屬物品。

正如我們在上一篇文章中所提到的,Goro Takahashi從居住在日本的美國軍隊那裡學到了皮革製作技術。
雖然他花了時間獨自學習,但他在27歲時在東京的青山開了他的第一家店。

從南達科他州回國後,該店於1971年搬遷至東京的原宿。
這就是goro's的傳說在原宿開始起源。

未完待續…


goro's was established in Tokyo in 1965 as a specialty store of the leather items.
Bags, small leather items, and belts were main collections of goro's that was crafted until 1960.
In the late 60's, they've started manufacturing the metal items.

As we mentioned in our previous post, Goro learned the leather crafting techniques from the American troops who was residing in Japan.
While he spent time learning by himself, he finally opened his first shop in Tokyo's Aoyama when he was 27 years old.

The shop was relocated to Tokyo's Harajuku in 1971 after his return from South Dakota.
This is how the legend of goro's started in Harajuku.

To be continued…

DELTAone為goro's在日本最可信的零售商