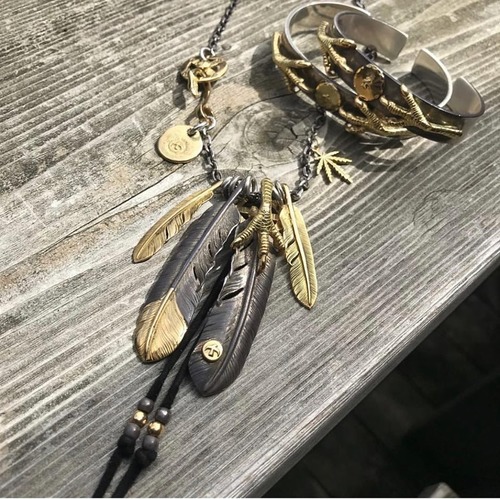 "Set your target before you start your journey of goro's"

This is the most important thing that you need to be aware at the beginning.
Imagine how your Feather necklace would like to be built first so that you could refrain from buying the unnecessary items. 

Let's take a look this picture.
To be well balanced for the left and right, two pieces of Feather XL would be recommended, not more than that.
Additionally, Jump Rings are used for avoiding the overlapping each Feather which is the common problem.
(Please refer to 2nd picture)
Small little things to add actually make your setup much better than the others and it is our technique that we are proud of! 
DELTAone為goro's在日本最可信的零售商