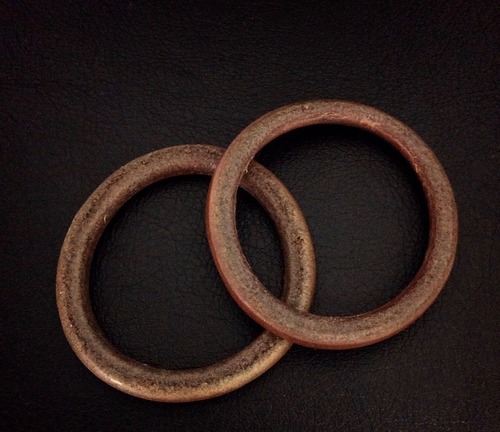 我們從客戶那裡得到最常見問題之一是關於皮革手鐲。

如何選擇合適的尺寸? 這完全取決於手腕的長度以及手的大小。
第一次佩戴它肯定會非常緊。
因此,我們會建議您使用肥皂作為潤滑劑, 它可以幫助您輕鬆地戴上手鐲。

一旦你戴上手鐲,它也很難脫掉。
這是因為,皮革手鐲可以一直配戴著, 直到它的外皮自然脫落褪去。

當然,它也有防水, 您可以帶著下水是沒問題的!
碰過水後, 不必做任何特別的事情, 待它自然風乾即可 :)


One of the common questions we get from our customer is regarding the Leather Bracelet.

Choosing the right size the fits you perfectly depends on the size of your wrist, as well as the size of your hand.
It definitely would be very tight to wear it the first time.
Hence, we recommend you to use the soap as a lubricant.
It will help you slip in your bracelet very easily.

Once you wear the bracelet, it is also going to be very tough to take it off.
This is because, the Leather Bracelet is supposed to be worn until it tears off.

Of course, you can wear them in the water too! You dont have to do anything special. Just leave it as it is :)

DELTAone為goro's在日本最可信的零售商