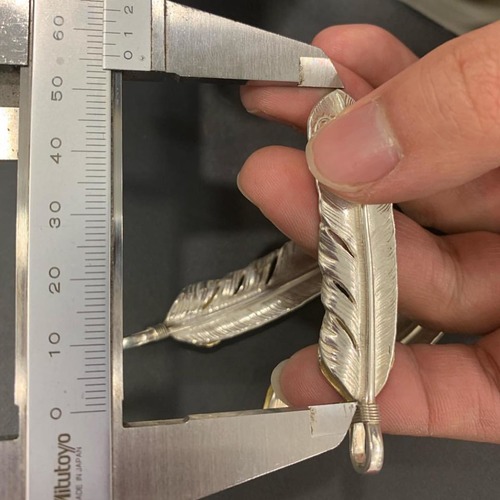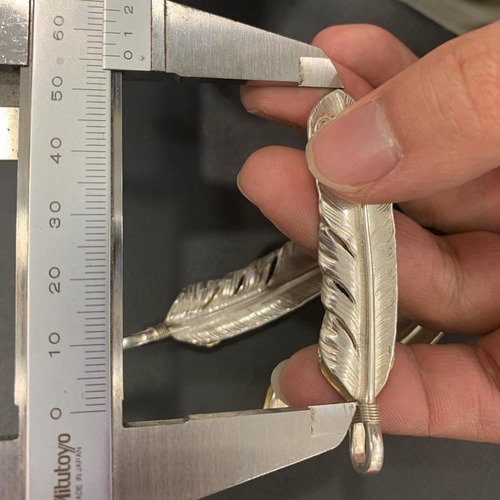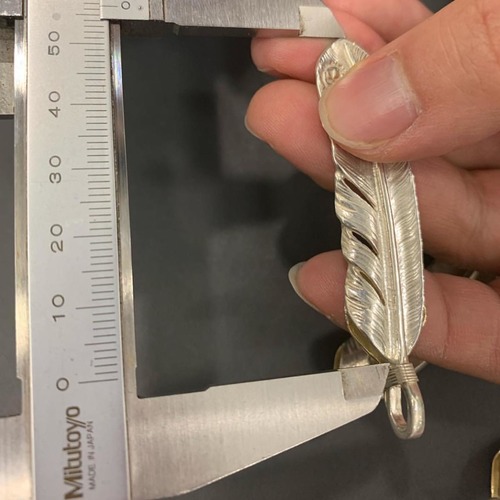 第一張圖片中間商品的吊飾孔是在新款發布後組合完成的。
產量充足,其形狀比其他產品更長更窄。
這也是大家比較容易在市面上看到這個款式的原因。 

所以今天,我們想強調最左邊的商品。
與我們上述提到的品項相比,吊飾孔更圓,羽毛的長度更短。
這就是為什麼羽毛整體的長度含吊飾孔,可能會略短一些的原因。
(請看第三張圖)
這商品大約在大約一年半前發表,它也已經生產了大約半年時間。 

最後,關於最右邊的商品,它看起來與第一個非常相似。
但實際上存在一些小差異,其中吊墜的垂直較長且羽毛的整體長度也與第一個相同。

如果您看圖片#3和#4,差異就會比較明顯。

除了我們今天討論的吊飾孔,是以羽毛本身和金愛心頂部都沒有變化的前提之下。
這是商品檢查的關鍵因素。

獲得知識後,您就能夠理解羽毛的大小不是用於檢查的唯一特徵。
現在您也看看自己的羽毛吧!

The pendant hole of the middle item in the first picture was assembled right after the New Design was released.
The production volume is large and its shape is longer and narrower compared to the others.
Therefore, you might have seen this model quite often.

So today, we would like to highlight the item on the far left.
The pendant hole is more rounded and the length of Feather is shorter compared to the first item that we mentioned above.
This is the reason why the entire length of the Feather, including the pendant hole, could be slightly shorter. (Please look at the third picture)
This was released about one and a year and a half ago, and it was in production for approximately half a year.

Last, regarding the item on the far right, it looks very similar to the first one.
However, there is actually a small difference, where the pendant hold is longer vertically.
The full length of the Feather also ends up to be the same size as the first one. 

If you take a look at Picture #3 and #4, the difference could be noticeable. 

Other than the pendant holes we discussed today, the Feather itself and the Gold Heart Top are unchanged.
That would be the key ideas for the item inspection. 

After gaining the knowledge, you will be able to understand that the size of the Feather is not the only features used for the inspection.
It is interesting, isn't it. Now you may take a look at your own Feather too!

DELTAone為goro's在日本最可信的零售商