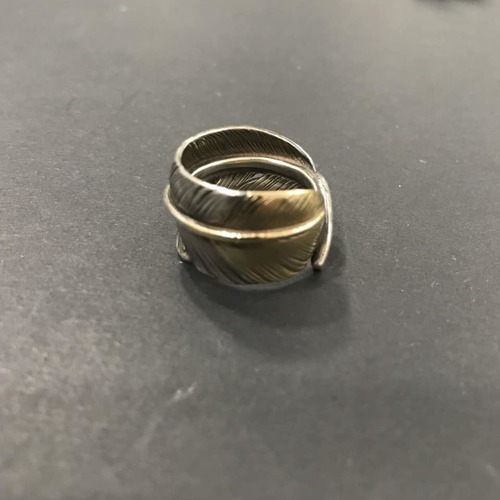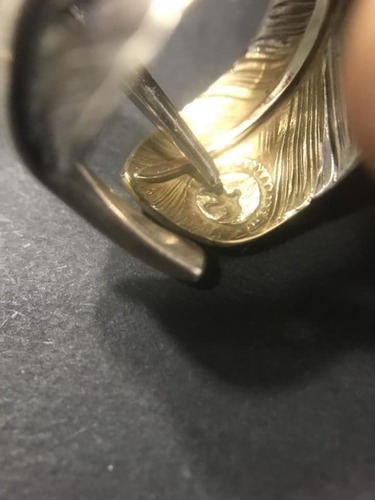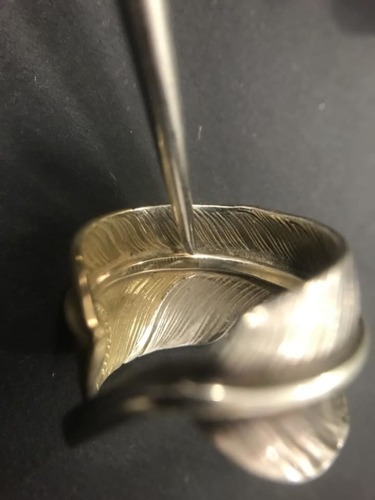 ""黃金仍是金黃閃耀,銀的顏色則變得更深……"
Goro's"陰陽"的精神在先金羽毛中得到了很好的表現。

-該看些什麼??

1.金銀焊接
正如我們在之前的貼文中所提到的,金和銀是必須分開製作的。
這是因為兩種物質的溶點不同。
而由於金和銀是由單獨的模具獨立製造而成,然後將兩個部件可以焊接在一起。
選擇完美戒指的關鍵因素是在戒指上接合處裂縫最少的那個。
我們建議您可以仔細觀察銀和金的接合處來判斷戒指的品質。

2.鷹印記的凹痕(看第2張圖片)
如果鷹中間有明顯的凹痕,會被認為這是一個罕見的商品。
不然正常來說,鷹印記是沒有其他的不同凹痕的。


"Gold remains gold, and Silver becomes darker…"
The spirit of goro's "Yin and Yang" is well-visualised in the Gold Tip Feather. 

-What to see??

1. Gold and Silver Soldering
As we have mentioned in our previous posts, it is impossible to craft Silver and Gold simultaneously.
This is because the solification temperature differs for both substances.
Therefore, the Gold and Silver must be individually created from separate molds, and the two pieces can be soldered together afterwards.
The key factor of choosing the beautiful ring is the one with the least cracks on the joints.
We strongly advise you to take a closer look at the joints of the Silver and Gold. 

2. Indentation of Eagle stamp (Look at the 2nd photo)
If there is a clear indentation in the middle of the Eagle stamp, it is considered a rare item.
However, there are Eagle stamp without any indentaition as well.

DELTAone為goro's在日本最可信的零售商