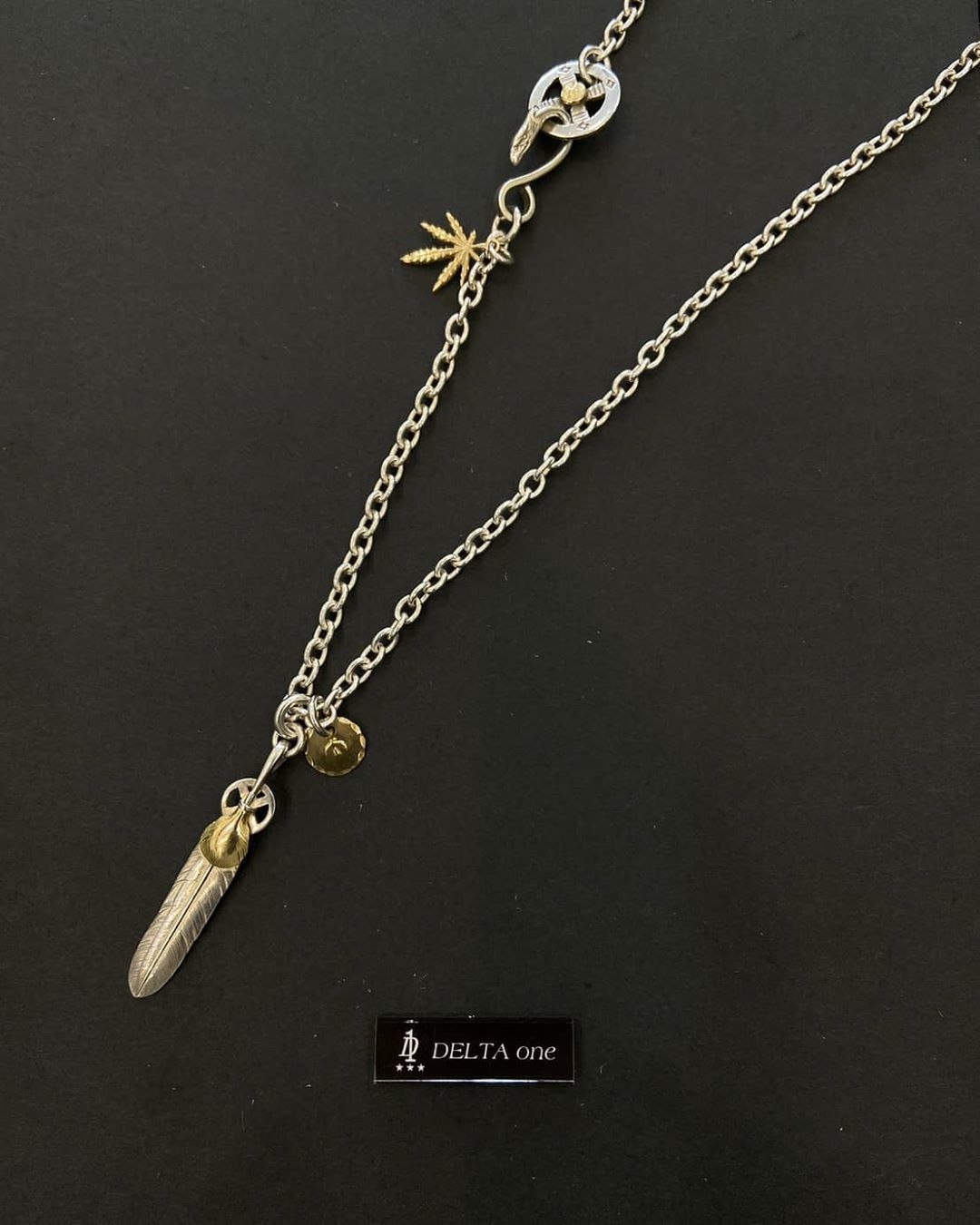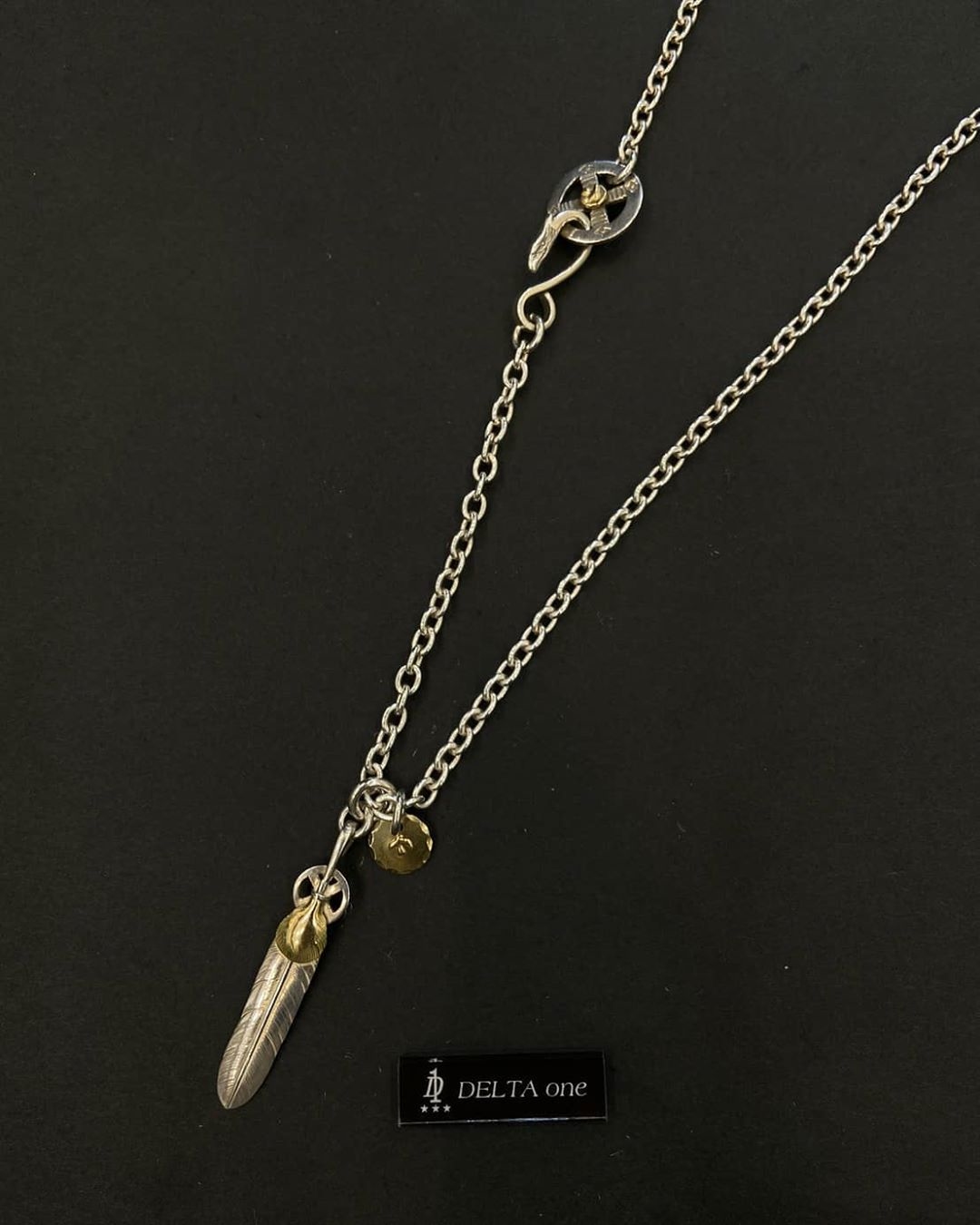 𝙜𝙤𝙧𝙤'𝙨 | W圓扣配件?
如果您希望把尺寸小一點的羽毛與項鍊組合做配襯,您會需要W圓扣配件的,以下圖片讓您參考!

【參考價格 | 圖片1】

總價: 𝟮𝟲,𝟱𝟬𝟬港幣起
・鷹扣大圓長項鍊 (𝟳𝟬𝗰𝗺): 𝟱,𝟳𝟬𝟬𝗛𝗞𝗗
・K18銀輪: 𝟵,𝟴𝟬𝟬𝗛𝗞𝗗
・K18太陽金屬吊墜: 𝟲,𝟭𝟬𝟬𝗛𝗞𝗗
・十字輪羽毛(M): 𝟰,𝟱𝟬𝟬𝗛𝗞𝗗
・W圓扣配件: 𝟰𝟬𝟬𝗛𝗞𝗗

如果您不確定喜歡的羽毛和項鍊組合一起是否好看,請在下單前先與我們聯繫!

𝙜𝙤𝙧𝙤'𝙨 | 𝘿𝙤𝙪𝙗𝙡𝙚 𝙅𝙪𝙢𝙥 𝙍𝙞𝙣𝙜𝙨?
If you wish to combine the Chain Setup with a smaller Feather, you most likely would need Double Jump Rings. This is how it looks

【𝗥𝗲𝗳𝗲𝗿𝗲𝗻𝗰𝗲 𝗽𝗿𝗶𝗰𝗲 𝗳𝗼𝗿 𝗽𝗶𝗰𝘁𝘂𝗿𝗲 #𝟭】

𝗧𝗼𝘁𝗮𝗹: 𝟮𝟲,𝟱𝟬𝟬𝗛𝗞𝗗-
・𝗟𝗮𝗿𝗴𝗲 𝗥𝗼𝘂𝗻𝗱 𝗟𝗼𝗻𝗴 𝗖𝗵𝗮𝗶𝗻 𝘄𝗶𝘁𝗵 𝗘𝗮𝗴𝗹𝗲 𝗛𝗼𝗼𝗸 (𝟳𝟬𝗰𝗺): 𝟱,𝟳𝟬𝟬𝗛𝗞𝗗
・𝗦𝗶𝗹𝘃𝗲𝗿 𝗪𝗵𝗲𝗲𝗹 𝘄𝗶𝘁𝗵 𝗞𝟭𝟴 𝗚𝗼𝗹𝗱: 𝟵,𝟴𝟬𝟬𝗛𝗞𝗗
・𝗞𝟭𝟴 𝗚𝗼𝗹𝗱 𝗦𝘂𝗻 𝗠𝗲𝘁𝗮𝗹: 𝟲,𝟭𝟬𝟬𝗛𝗞𝗗
・𝗛𝗲𝗮𝗿𝘁 𝗪𝗵𝗲𝗲𝗹 𝗙𝗲𝗮𝘁𝗵𝗲𝗿 (𝗠): 𝟰,𝟱𝟬𝟬𝗛𝗞𝗗
・𝗗𝗼𝘂𝗯𝗹𝗲 𝗝𝘂𝗺𝗽 𝗥𝗶𝗻𝗴𝘀: 𝟰𝟬𝟬𝗛𝗞𝗗

If you are unsure whether your preferred Feather matches with your preferred Chain, please ask us before purchasing!