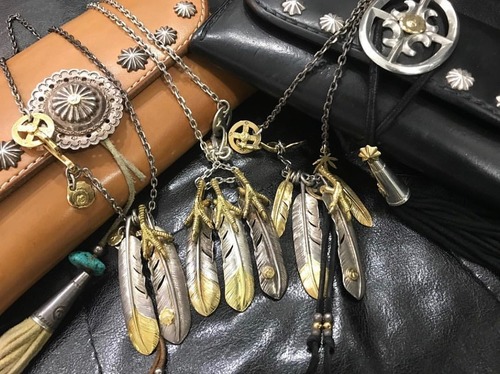 如果您對goro's有足夠的專業知識,您可能聽說過"抽屜商品"(或"日語中的""Hikidashi Item")這個詞。

抽屜商品:它是指從未在店面上展示過的商品。
您需要向商店的工作人員主動詢問這些商品; 但是,不能保證您可以得到它。
您的請求可能會被店員拒絕,或者您可能被告知該商品已"售罄"。

**請記住,"抽屜商品"這個詞只在goro's的粉絲中使用,而不是goro's的官方用詞。
當您在逛官方商店時,請注意不要使用這個詞。否則,您不會被介紹任何東西。

– 抽屜商品清單 – 
1. 樣貌手鐲
2. 全金鷹扣
3. 全金圓輪
4. K18全金圓輪
5. 銀色串珠套裝(S,M,L)
6. 銀色串珠 / 全金串珠

我們很快會在跟您分享如何從goro's官方商店中獲取抽屜商品的小技巧!
所以,請繼續關注我們!

If you are expert enough with goro's, you might have heard of the term "Drawer Item" (or "Hikidashi Item" in Japanese).

Drawer Item: It is the items that are not displayed on storefront.
You personally need to ask the staff at the store to get access to those items; however, there is no guarantee that you will get what you wanted.
Your request might be rejected or you may be told that the item is "Sold Out".

**Please keep in your mind that the word "Drawer item" is used among the goro's fans only, and it is NOT the official word of goro's.
Please be aware not to use this word when you are at the store.
Otherwise, you wouldn't be introduced with anything.

-The list of Drawer Items-
1. Face Bracelet
2. All Gold Eagle Hook
3. All Gold Wheel
4. All Gold Wheel with K18 Metal
5. Silver Beads Set (S,M,L)
6. Silver/All Gold Beads

We will soon share the TIPS on how to get access to the Drawer Item from the goro's store!
So, please stay tuned!